Welcome to Faith Germishuizen Fine Art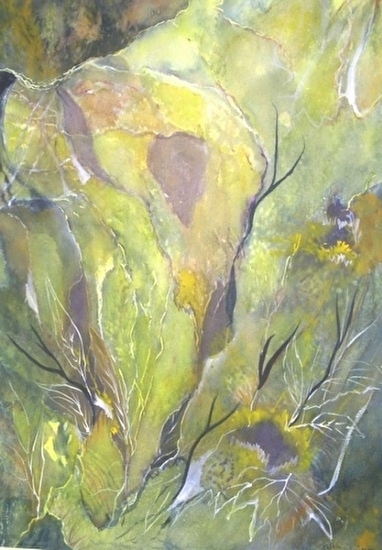 INFORMED COLLECTOR : (FineArtStudioOnline): "Clean, calming images delicately done to engage the eye and inspire the mind.
"Into the Depths" received the Outstanding Abstract Award, BoldBrush Online Competition, June, 2011

PAINTINGS INSPIRED BY NATURE,
IMAGINATIVE AND IMPRESSIONISTIC
WATERCOLORS AND ACRYLICS

NATURE is my constant source of inspiration, never failing to entrance and amaze me. The wonders of ocean, land or sky, provide me with unending material. There is such a bold side to nature, and yet also a softness to it.
Abstract expressionism sometimes creeps in.
See Contact Page for purchasing or for comments. Thank you.
If you wish to see the whole collection, click on All Paintings, and then click on "All" at the bottom of that page.